*UPDATED: Steve Sarkisian has signed a 5 year long contract to be USC's new head coach. I think Pat Haden's decision has come back to Sark's previous coaching career at USC and his PAC-12 affiliation. Sarkisian's record with UW is 39-24, let's pray a Hail Mary that his record will be much better than that with the Trojans. I guess Haden wasn't looking for a  "winning" coach.
Let the fan reaction ensue, not only because of the new head coach, but the fact that Coach Ed Orgeron has resigned. Yet, please enjoy the reasons below why Coach Orgeron was perfect for the job. You should've read this Pat Haden.
Finishing the season 6-2 under Ed Orgeron, the USC Trojans were able to rise up from a series of unfortunate events. The resilience in this team has been unwavering and can be attributed to the superb leadership of Coach O. After being named interim head coach after the firing of Lane Kiffin, Orgeron has done everything in his will to unite this team back as a family, on and off the field. With the regular season over, now comes the time for USC Athletic Director Pat Haden to make the decision on who to hire as the USC's Head Coach.
Here are the following reasons why Ed Orgeron needs and deserves to be USC's new head coach.
He has completely changed the spirit of the team after the abrupt firing of Lane Kiffin, to one of faith, community, and football.
Orgeron pulled a huge upset win over Stanford and continues to build Trojan spirit within the team and school community daily.
The trust and respect he has built with the players is unrivaled and unbreakable. So good luck if they bring someone new into the mix after this season.
At the end of the day he just wants the players happy. And these young men go and play hard to do the same for him.
Granted many people will say that there needs to be a head coach that is great at offensive play calling. An individual that is going to sharper rush and pass game. Yet, it is more than that and if that is the top priority then hire a new offensive coordinator. A nationwide search is on with gusto for that "hidden gem" of an individual. Even after USC's loss to UCLA, Coach Orgeron seemed to be sensing that times may be changing, "This group of young men and coaches will always be in my heart." At this point it is uncertain what Pat Haden will do, but he really doesn't have to look further than Ed Orgeron. He is USC's hidden gem and best asset to lead the team for seasons to come.
Vanderbilt's James Franklin is said to be a vying competitor for the head coach position. There is no doubt that he has transformed an otherwise lackluster Vanderbilt football team into winners. Boise State's Chris Peterson was thrown into the mix, but has opted out of the position. Yet, there is that spirit and gumption that's missing. With the players support behind the hiring of Coach O, I don't think there should be any other question in Pat Haden's mind. If they do keep Coach Orgeron in a different capacity other than head coach would be just disrespectful in my opinion.
Yes, football is a business and the moneymaking machine for USC Athletics, but look at the transformation this season because of Orgeron. Just imagine with the guidance of Coach O, how far the Trojans will go. And for pete's sake the man has his own song! "COACH OOOOOOOO"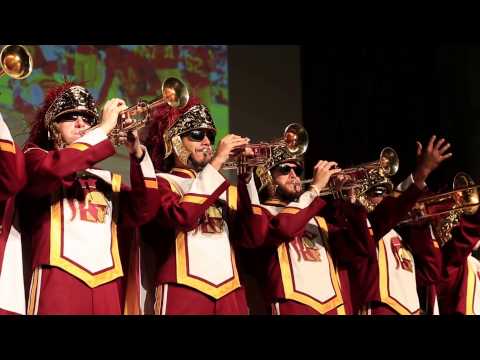 { 12 comments }