If you haven't already noticed, women aren't exactly well-represented, well, pretty much everywhere. Recently, USC Springfest provided a close-to-home example of the ways women are literally kept out of the spotlight – only one woman was on a lineup that gave a headliner spot to Big Sean (of "Ass Ass Ass" fame). Women's Student Assembly's Kaya Masler has already written about her Springfest experience far more eloquently than I could, so I thought I'd do my bit for the ladies of Los Angeles playing music right now (and not getting Top 40 recognition) and give them the recognition they deserve. The riot grrl movement may have lost its steam in 2013, but the female musical talent in Los Angeles is thriving. And PS, there are way more than 7 female bands and musicians rocking SoCal and this is by no means a comprehensive list. In no order, and quite an eclectic group of women -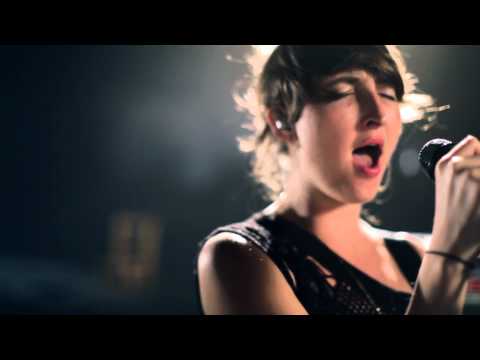 Warpaint: Warpaint is more than just the band Shannyn Sossamon "used to be in." I saw them in 2010 when they opened for the xx (another band featuring an amazing female musician, by the way), and was blown away by their otherworldly sound. Much like fellow Californian, Chelsea Wolfe, Warpaint creates dark and rumbling soundscapes in a way that seems effortlessly cool. It's the kind of music you light candles to in your room… or listen to with the lights off all together. The all-girl quartet's first full-length album, "The Fool" (which I highly recommend) came out three years ago, and they're currently working on a second.
For fans of: Beach House, the xx
Recommended Tracks: Undertow, Elephant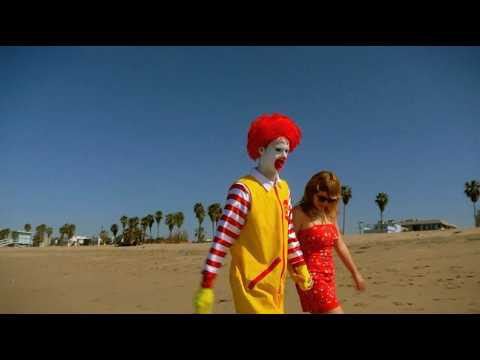 Best Coast: You may not know Bethany Cosentino by name, but chances are you've heard of surf rockers Best Coast – they've played Coachella, done a song with Kid Cudi, and Drew Barrymore directed one of their music videos. Lead singer Bethany's biggest inspiration is her cat (a girl after my own heart), and Best Coast's earlier songs have a light-hearted beachy feel to them, in both sound and content. When Bethany sings Pick up the phone / I wanna talk / About my day / It really sucked on "Bratty B," I am right there with her. The band's second album, The Only Place, loses the distortion and fuzziness of Best Coast's earlier work (and kind of loses me), but is a great ode to Southern California.
For fans of: Girls, Wavves, The Drums
Recommended Tracks: Bratty B (for the inner angsty teen girl in all of us), Sun Was High, When I'm With You

Colleen Green: I'm not sure if Colleen Green and Bethany Cosentino would get along in real life, but musically they feel like two sides to the same coin (and not just because they're both West Coast lady stoners). Both make lo-fi scuzzy rock with a sense of apathetic sassiness, but Colleen Green injects something darker than mere angst into her music, making her output decidedly different from Best Coast's more laidback summer vibes. Maybe it's the contrast of her 1960s girl-group vocals with lyrics like Tell me I'm the worst there could be / Because I wanna be degraded.  But what else would you expect from a musician who referenced Compton AND Descendents with their first album title?
For fans of: The Thermals, Liz Phair, La Sera
Recommended Tracks: I Wanna Be Degraded, Heavy Shit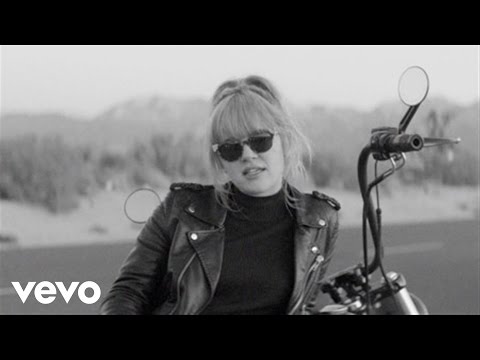 Bleached: Maybe this is what happens when you blend 60s harmonies with punk attitudes – sisters Jennifer and Jessica Clavin (formerly of Mika Miko) are LA's answer to the Vivian Girls, or Cults plus garage punk angst, if either of those references make sense to you. The Guardian described them as "The Ramones, if the Ramones were female," which I would agree with and add "if the Ramones were from the West Coast."
For fans of: Vivian Girls, King Tuff, Dum Dum Girls
Recommended Tracks: Think Of You, Looking For A Fight, Next Stop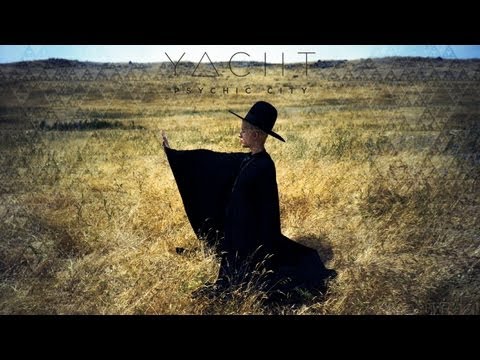 YACHT: YACHT hails from Portland, but since the duo are currently living in Los Angeles they make the list. Claire Evans and Jona Bechtolt are both really really exciting people, and they want you to be really really excited with them. Every live show they do is declared a "Temporary Autonomous Zone" (when not performing they lecture on "Utopia, Temporary Autonomous Zones, and How to Become Your Own God"), and the live YACHT experience definitely leaves you feeling as if you just spent the night with a really uplifting cult. Plus, Claire Evans isn't just a singing, dancing whirlwind – she just opened a solo art show in Miami and released a collection of essays on science, space, art and the unknown this year.
For fans of: Hot Chip, LCD Soundsystem, Tanlines
Recommended Tracks: The Afterlife, Psychic City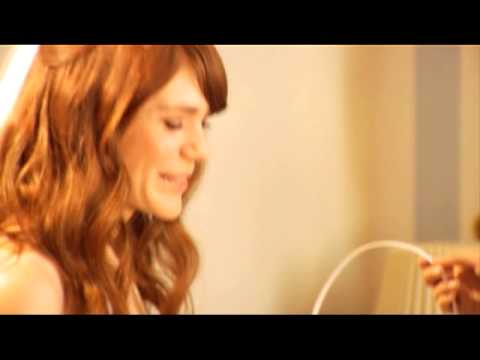 Jenny Lewis: I'll admit it, Jenny Lewis is my girl crush. I've been madly in love with her since her Rilo Kiley days in the early 2000s, and I cried my eyes out when I saw her solo show last October. It's emotional stuff, man. Lewis was a child TV star (she got her start in Jell-o commercials and teen movies like Troop Beverly Hills in the late 80s), but she moved on and formed indie rock / indie pop band Rilo Kiley in 1998. Take Offs and Landings defined my middle school years – Jenny Lewis understands heartbreak and longing, and is beyond skilled at putting words to the feelings of love and loss.  Her sound grew up, becoming more gospel / blues influenced on her solo albums Rabbit Fur Coat and Acid Tongue. As her music became more of a throw-back, she bared her soul even more (and that's what I'm looking for in a singer-songwriter, honestly). Every Rilo Kiley / Jenny Lewis song has a confessional aspect to it, something truly genuine and raw, which is what makes me keep coming back to her as a musician.
For fans of: She & Him, Tilly and the Wall, Mirah
Recommended Tracks: Silver Lining, Acid Tongue, A Better Son/Daughter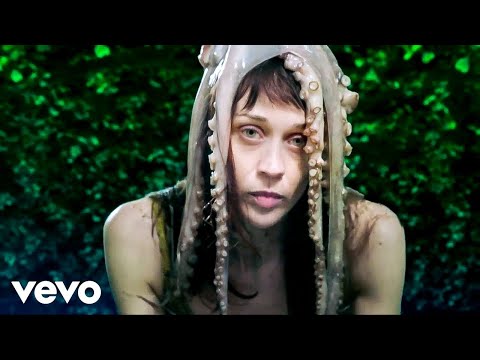 Fiona Apple: I doubt I could say anything about Fiona Apple that hasn't been said about her before, 100 times better, possible by Fiona herself. The woman is a genius. Every single waveform is pierced with purpose. Her voice is full of a heartfelt soul that seems almost timeless. A postmoden Bilie Holiday. "Jesus Christ, this is beautiful." Seriously, just give her a listen.
For fans of: Feist, St. Vincent, Cat Power
Recommended Tracks: Not About Love, Extraordinary Machine, Werewolf