Ahh endorphins. My first introduction to these wonderful chemicals was back in 2001, while watching Legally Blonde. At the impressionable age of 10, I soaked up everything Elle Woods (played by Reese Witherspoon) said like a sponge. She decided she wanted to go to law school. All of a sudden, so did I. She was the president of her Southern California sorority. That became my main aspiration. She talked about these magical things that made people happy and not want to kill their husbands. Yep, I was sold. Endorphins! I never knew they existed and they sounded so great! But, the truth is, since I had started running long before I first heard about endorphins, I had actually already experienced their affects.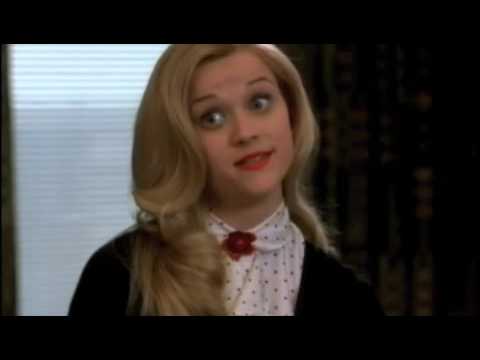 I'm referring to the "runner's high." One of the most common ways endorphins are released is by exercising. Endorphins reduce one's perception of pain and also create a happy, positive feeling in the body. Many scientists have likened these neurotransmitters (chemicals that pass along signals from one neuron to the next) to morphine, which also reduces pain and causes an almost euphoric feeling in the body. Yep, you heard me, endorphins are like drugs that the body produces and releases on its own. That's something to consider next time you have surgery.
For a long time, this hypothesis that endorphins were released during exercise remained unproven. There was simply no reliable test in the 1970s when endorphins were first discovered to prove that they were actually being released in the brain after exercise. In 2008, a researcher from the University of Bonn decided to test the endorphin hypothesis by using similar tests he had been using to measure pain. At the end of the study, which involved brain scans and psychological tests on runners before and after a long run, researchers discovered that endorphins were, in fact, released and producing positive, euphoric feelings in the athletes. So, there you have it, the runner's high is a real thing! But aren't there other ways to release endorphins and feels these same positive, euphoric feelings? Why, yes, yes there are. Eating chocolate and spicy foods and having sex have all been observed to produce those same happy feelings that an endorphin-induced runner's high produces. Laughing and listening to music you love have also had that uplifting affect.
So, if you're looking for a way to boost your mood, try doing some of these things. It's amazing how a 30-minute jog or a 2 minute bout of laughter can really change your outlook. Have you ever experience the runner's high or the endorphin-rush associated with any of these things?