2011 is a year full of wars, natural disasters, police brutality, and a seemingly endless stream of death and despair. Thousands died, millions are oppressed, and there is a general sense of sadness and anger around the world. Some people are even busting out the "end is nigh" rhetoric and saying the apocalypse is near. And yet, I'm not worried. In fact, I don't think the world is going to end any time soon.
Okay, yes, 2012 is around the corner, and maybe we'll all be dead due to some strange combination of aliens, the second coming, nuclear Armageddon, the evil that is bad pop and country music. And sure, all of the above wars are going on. But for the most part, the world is getting better with each passing day.
Let's talk global politics right now. There have been dozens of national protests, and more than a few revolutions, such as in Libya, Egypt, and Tunisia. Protests are now in Chile, Israel, Russia, and the United States. And they aren't destabilizing the world. People rave and panic about Islamists taking over, or the "unruly mobs" now in charge of countries. These are people who have been oppressed and now have a chance for freedom and dignity. Afraid that, say, the Muslim Brotherhood will turn Egypt into a new Iran? I've been to Egypt and interviewed their leaders and Egyptians. Egyptians want freedom, a strong economy, and safety from abuse of power. If the Muslim Brotherhood can't deliver on that – and their "plan" is so vague on details that they probably won't – then they'll be voted out of office. Trust in people to work for their own good.
Is the economy bad? Yes, definitely. But going along with the political changes in the world, we're seeing people rail against corruption and laissez-faire romps from successful companies. People want to succeed and want business to do well, but they also want the system to be fair. What we're seeing now, from the ousting of corrupt politicians like Silvio Berlusconi and the rise in Occupy style protests, is citizens in every country standing up for themselves and for economic growth.
Old prejudices and fears are dying out. Social media now connects millions, breaking down language and distance barriers. I can easily reach someone in Berlin via a few clicks of the button. People are open, and want to connect with others. It's probably the friendliest time in human history.
And are you afraid that the world is becoming culturally bankrupt? Is the continued success of Justin Bieber and films like the upcoming Three Stooges movie a sign of everything ending and the decline in Western civilization? There's always going to be bad music or movies. That can't be helped. But there's much to look forward to, especially in the next year. We have independent artists working daily to create new music, movies, anything. It's authentic, independent, and worth checking out. You have shows like 1Take TV that are showcasing that talent.
So, no, the end isn't nigh. Let's stop panicking over everything and throw our positive energy and effort into making the world better. It's already on that path, just imagine if everyone joined in.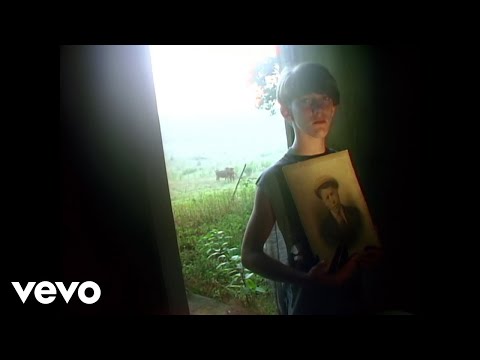 It's not the end of the world, even if REM split up.