Calling all screenwriters! Is there a strike I haven't heard of?  Why must well-written TV be reserved for premium channels such as HBO and Showtime? I miss the days when I could flip through channels and find something with a thrilling or interesting plot on every other station. Nowadays, it just seems like every time I turn on my television I am bombarded with reruns, game shows and worst of all, mediocre Reality TV programs.
For the last few years, television has been propelled by shows like Jersey Shore, Keeping Up With The Kardashians, Real Housewives of some city, Toddlers and Tiaras and more, all of which have been dubbed as "reality." But the real question, is whose reality are these shows portraying? If you ask anyone from New Jersey if their state is like Jersey Shore, they will probably get offended and fist pump you in the face. Just kidding, that won't happen because in real life people can control their emotions. But they will laugh in your face and tell you that MTV found the dirtiest and most niche type of people to film and that it does NOT represent Jersey. The fact is most Reality TV shows do not represent the reality of what's happening. Most of the people being filmed have over-the-top extreme personalities, live extravagant lifestyles, or push the envelope on ideas such as obesity and parenting. This is because we wouldn't watch it if we felt we were just watching normal people doing their day-to-day activities. These programs enthrall us because we have created a line saying, "I am not like them, therefore their mishaps and turmoil (Which is always happening in these shows) is entertaining." Have you ever noticed that these shows can't go a day more less a couple hours without someone being faced with a "big" problem? Oh no, Kim and Khloe bought their nephew Mason a fish, and the goldfish died, this is a disaster! … See? Everything is over exaggerated.
Are we seriously entertained watching this?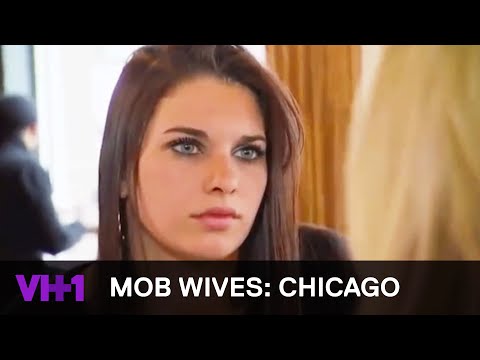 Now I will admit, I do occasionally watch some Reality TV, but many times I found myself asking, "why are these people interesting and better yet, why are they famous?" Did you know, according to Good Education, Rutgers University paid Snooki $32,000 for a Q&A with 1,000 students while they only paid Nobel Prize and Pulitzer Prize winning author and professor Toni Morrison $30,000 for speaking at commencement? What is the world coming to? This is just sad! These people are paid ridiculous amounts of money to do nothing except embarrass themselves for our enjoyment? Take American Idol. This reality game show airs a big portion of its season on the auditions where half the contestants coming through are horrible and are mocked on national TV by the judges and America. But do we tune in? Of course! That's actually my favorite part of the show.  However, William Hung, who coined, "She Bangs" on the game show is not a celebrity, and neither are those being filmed on Reality TV shows because technically they should not be "acting" so what actual talent does it take to do their job?
Finally, let's ask ourselves, "is this the reality we want?" If these shows were aired in different countries and represented the "reality of America" would it be accurate? I personally would be embarrassed. Would they think we spoil or children at dance class? Would we all be fat? Or alcoholics? Or maybe we all would just come off as uneducated? We need to think about our image when we create these television programs because as much as we don't want to believe it, these shows are meant to emulate our reality and majority of the time they are not accurate reflections of Americans.
So here are my final thoughts on the current state of television, I believe that America is truly dying to be entertained. We are turning to these programs because we have nothing better to watch and we are creating a popular genre of junk because of it! So this is a plea to all of the struggling screenwriters and actors to come out of hiding to help the entertainment industry regain some credibility and to give America the reality check we so desperately need.